America's Tax & Accounting Service has proudly serviced the Tampa Bay's Income Tax needs for over 15 years.
America's Tax & Accounting Service provides a full range of services for individuals as well as small businesses in the Tampa Bay area including income tax return preparation including all federal, state and local tax returns.  We also provide bookkeeping services for small businesses including general ledger maintenance, bank account reconciliations, providing financial statements, as well as payroll services.  Located centrally in Temple Terrace, America's Tax & Accounting Service has clients throughout the Tampa Bay area ranging from Lakeland to St. Petersburg.
America's Tax & Accounting Service assists and supports a wide range of industries.  Some of the
industries that we cover are listed below:
Auto repair
Fitness clubs
Assisted Living Facilities
Air Conditioning repair & installation
Internet Marketing
Shipping & Packaging
Home cleaning service
Child Daycare
Construction
Dry Cleaning & Laundromats
At America's Tax & Accounting Service, we know that privacy is one of your main concerns and we place a large emphasis on maintaining that privacy.  All of your personal information is maintained on a secure server which maintains maximum security.  In addition to providing maximum security, America's Tax & Accounting Service also adheres to all strict government compliance and privacy regulations for data storage.  Our office is completely paperless and all source documentation is shredded on a monthly basis.
At America's Tax Service, we guarantee that no other tax provider can provide you with your income tax refund faster than us!!
Please contact us for your personal or business income tax & bookkeeping needs.
We are a member of the ITEX Network, so please feel free to contact us if you are a fellow member.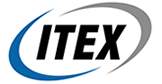 We are also a member of the British Bureau of Florida which assists British ex-pats navigate the US tax system