Tax planning strategies for individuals this year include postponing income and accelerating deductions, as well as careful consideration of timing related investments, charitable gifts, and retirement planning.
General tax planning strategies that taxpayers might consider include the following:
Sell any investments on which you have a gain or loss this year. For more on this, see Investment Gains and Losses, below.
If you anticipate an increase in taxable income in 2016 and are expecting a bonus at year-end, try to get it before December 31. Keep in mind, however, that contractual bonuses are different, in that they are typically not paid out until the first quarter of the following year. Therefore, any taxes owed on a contractual bonus would not be due until you file a tax return for tax year 2017.
Prepay deductible expenses such as charitable contributions and medical expenses this year using a credit card. This strategy works because deductions may be taken based on when the expense was charged on the credit card, not when the bill was paid.
For example, if you charge a medical expense in December but pay the bill in January, assuming it's an eligible medical expense, it can be taken as a deduction on your 2016 tax return.
If your company grants stock options, you may want to exercise the option or sell stock acquired by exercise of an option this year if you think your tax bracket will be higher in 2017. Exercising this option is often but not always a taxable event; sale of the stock is almost always a taxable event.
Caution: Keep an eye on the estimated tax requirements.
Accelerating Income and Deductions
Accelerating income into 2016 is an especially good idea for taxpayers who anticipate being in a higher tax bracket next year or whose earnings are close to threshold amounts ($200,000 for single filers and $250,000 for married filing jointly) that make them liable for additional Medicare Tax or Net Investment Income Tax (see below).
In cases where tax benefits are phased out over a certain adjusted gross income (AGI) amount, a strategy of accelerating income and deductions might allow you to claim larger deductions, credits, and other tax breaks for 2016, depending on your situation.
The latter benefits include Roth IRA contributions, conversions of regular IRAs to Roth IRAs, child credits, higher education tax credits and deductions for student loan interest.
Caution: Taxpayers close to threshold amounts for the Net Investment Income Tax (3.8 percent of net investment income) should pay close attention to "one-time" income spikes such as those associated with Roth conversions, sale of a home or other large assets that may be subject to tax.
Tip: If you know you have a set amount of income coming in this year that is not covered by withholding taxes, increasing your withholding before year-end can avoid or reduce any estimated tax penalty that might otherwise be due.
Tip: On the other hand, the penalty could be avoided by covering the extra tax in your final estimated tax payment and computing the penalty using the annualized income method.
Here are several examples of what a taxpayer might do to accelerate deductions:
Pay a state estimated tax installment in December instead of at the January due date. However, make sure the payment is based on a reasonable estimate of your state tax.
Pay your entire property tax bill, including installments due in year 2017, by year-end. This does not apply to mortgage escrow accounts.
It may be beneficial to pay 2017 tuition in 2016 to take full advantage of the American Opportunity Tax Credit, an above-the-line deduction worth up to $2,500 per student to cover the cost of tuition, fees and course materials paid during the taxable year. Forty percent of the credit (up to $1,000) is refundable, which means you can get it even if you owe no tax.
Try to bunch "threshold" expenses, such as medical and dental expenses–10 percent of AGI (adjusted gross income)–and miscellaneous itemized deductions. For example, you might pay medical bills and dues and subscriptions in whichever year they would do you the most tax good.
Threshold expenses are deductible only to the extent they exceed a certain percentage of adjusted gross income (AGI). By bunching these expenses into one year, rather than spreading them out over two years, you have a better chance of exceeding the thresholds, thereby maximizing your deduction.
Health Care Law
If you haven't signed up for health insurance this year, do so now and avoid or reduce any penalty you might be subject to. Depending on your income, you may be able to claim the premium tax credit that reduces your premium payment or reduces your tax obligations, as long as you meet certain requirements. You can choose to get the credit immediately or receive it as a refund when you file your taxes next spring. Please contact the office if you need assistance with this.
Additional Medicare Tax
Taxpayers whose income exceeds certain threshold amounts ($200,000 single filers and $250,000 married filing jointly) are liable for an additional Medicare tax of 0.9 percent on their tax returns, but may request that their employers withhold additional income tax from their pay to be applied against their tax liability when filing their 2016 tax return next April.
High net worth individuals should consider contributing to Roth IRAs and 401(k) because distributions are not subject to the Medicare Tax.
If you're a taxpayer close to the threshold for the Medicare Tax, it might make sense to switch Roth retirement contributions to a traditional IRA plan, thereby avoiding the 3.8 percent Net Investment Income Tax as well (more about the NIIT below).
Alternate Minimum Tax
The Alternative Minimum Tax (AMT) exemption "patch," which was made permanent by the American Taxpayer Relief Act (ATRA) of 2012, is indexed for inflation and it's important not to overlook the effect of any year-end planning moves on the AMT for 2016 and 2017.
Items that may affect AMT include deductions for state property taxes and state income taxes, miscellaneous itemized deductions, and personal exemptions. Please call if you're not sure whether AMT applies to you.
Note: AMT exemption amounts for 2016 are as follows:
$53,900 for single and head of household filers,
$83,800 for married people filing jointly and for qualifying widows or widowers,
$41,900 for married people filing separately.
Charitable Contributions
Property, as well as money, can be donated to a charity. You can generally take a deduction for the fair market value of the property; however, for certain property, the deduction is limited to your cost basis. While you can also donate your services to charity, you may not deduct the value of these services. You may also be able to deduct charity-related travel expenses and some out-of-pocket expenses, however.
Keep in mind that a written record of your charitable contributions–including travel expenses such as mileage–is required in order to qualify for a deduction. A donor may not claim a deduction for any contribution of cash, a check or other monetary gift unless the donor maintains a record of the contribution in the form of either a bank record (such as a cancelled check) or written communication from the charity (such as a receipt or a letter) showing the name of the charity, the date of the contribution, and the amount of the contribution.
Tip: Contributions of appreciated property (i.e. stock) provide an additional benefit because you avoid paying capital gains on any profit.
Investment Gains and Losses
This year, and in the coming years, investment decisions are likely to be more about managing capital gains than about minimizing taxes per se. For example, taxpayers below threshold amounts in 2016 might want to take gains; whereas taxpayers above threshold amounts might want to take losses.
Caution: In recent years, extreme fluctuations in the stock market have been commonplace. Don't assume that a down market means investment losses. Your cost basis may be low if you've held the stock for a long time.
If your tax bracket is either 10 or 15 percent (married couples making less than $75,300 or single filers making less than $37,650), then you might want to take advantage of the zero percent tax rate on qualified dividends and long-term capital gains. If you fall into the highest tax bracket (39.6 percent), the maximum tax rate on long-term capital gains is capped at 20 percent for tax years 2013 and beyond.
Minimize taxes on investments by judicious matching of gains and losses. Where appropriate, try to avoid short-term capital gains, which are usually taxed at a much higher tax rate than long-term gains–up to 39.6 percent in 2016 for high-income earners ($415,050 single filers, $466,950 married filing jointly).
Where feasible, reduce all capital gains and generate short-term capital losses up to $3,000.
Tip: As a general rule, if you have a large capital gain this year, consider selling an investment on which you have an accumulated loss. Capital losses up to the amount of your capital gains plus $3,000 per year ($1,500 if married filing separately) can be claimed as a deduction against income.
Tip: After selling a securities investment to generate a capital loss, you can repurchase it after 30 days. This is known as the "Wash Rule Sale." If you buy it back within 30 days, the loss will be disallowed. Or you can immediately repurchase a similar (but not the same) investment, e.g., and ETF or another mutual fund with the same objectives as the one you sold.
Tip: If you have losses, you might consider selling securities at a gain and then immediately repurchasing them, since the 30-day rule does not apply to gains. That way, your gain will be tax-free; your original investment is restored, and you have a higher cost basis for your new investment (i.e., any future gain will be lower).
Net Investment Income Tax (NIIT)
The Net Investment Income Tax, which went into effect in 2013, is a 3.8 percent tax that is applied to investment income such as long-term capital gains for earners above certain threshold amounts ($200,000 for single filers and $250,000 for married taxpayers filing jointly). Short-term capital gains are subject to ordinary income tax rates as well as the 3.8 percent NIIT. This information is something to think about as you plan your long-term investments. Business income is not considered subject to the NIIT provided the individual business owner materially participates in the business.
Please call if you need assistance with any of your long term tax planning goals.
Mutual Fund Investments
Before investing in a mutual fund, ask whether a dividend is paid at the end of the year or whether a dividend will be paid early in the next year but be deemed paid this year. The year-end dividend could make a substantial difference in the tax you pay.
Example: You invest $20,000 in a mutual fund at the end of 2016. You opt for automatic reinvestment of dividends, and in late December of 2016, the fund pays a $1,000 dividend on the shares you bought. The $1,000 is automatically reinvested.
Result: You must pay tax on the $1,000 dividend. You will have to take funds from another source to pay that tax because of the automatic reinvestment feature. The mutual fund's long-term capital gains pass through to you as capital gains dividends taxed at long-term rates, however long or short your holding period.
The mutual fund's distributions to you of dividends it receives generally qualify for the same tax relief as long-term capital gains. If the mutual fund passes through its short-term capital gains, these will be reported to you as "ordinary dividends" that don't qualify for relief.
Depending on your financial circumstances, it may or may not be a good idea to buy shares right before the fund goes ex-dividend. For instance, the distribution could be relatively small, with only minor tax consequences. Or the market could be moving up, with share prices expected to be higher after the ex-dividend date.
Tip: To find out a fund's ex-dividend date, call the fund directly.
Please call if you'd like more information on how dividends paid out by mutual funds affect your taxes this year and next.
Summary
These are just a few of the steps you might take. Please contact the office for assistance with implementing these and other year-end planning strategies that might be suitable to your particular situation.
With the announcement that the tax filing season for 2015 will begin on January 19, America's Tax & Accounting Service would like to update you on what individuals and families need to know about tax provisions for 2015.
From tax credits and educational expenses to the AMT, many of the tax changes affecting individuals for 2015 were related to the signing of the American Taxpayer Relief Act (ATRA) in 2012–tax provisions that were modified, made permanent, or extended. With that in mind, here's what individuals and families need to know about tax provisions for 2015.
Personal Exemptions
The personal and dependent exemption for tax year 2015 is $4,000.
Standard Deductions
The standard deduction for married couples filing a joint return in 2015 is $12,600. For singles and married individuals filing separately, it is $6,300, and for heads of household the deduction is $9,250.
The additional standard deduction for blind people and senior citizens in 2015 is $1,250 for married individuals and $1,550 for singles and heads of household.
Income Tax Rates
In 2015 the top tax rate of 39.6 percent affects individuals whose income exceeds $413,201 ($464,851 for married taxpayers filing a joint return). Marginal tax rates for 2015–10, 15, 25, 28, 33 and 35 percent–remain the same as in prior years.
Due to inflation, tax-bracket thresholds increased for every filing status. For example, the taxable-income threshold separating the 15 percent bracket from the 25 percent bracket is $74,900 for a married couple filing a joint return.
Estate and Gift Taxes
In 2015 there is an exemption of $5.43 million per individual for estate, gift and generation-skipping taxes, with a top tax rate of 40 percent. The annual exclusion for gifts is $14,000.
Alternative Minimum Tax (AMT)
AMT exemption amounts were made permanent and indexed for inflation retroactive to 2012. In addition, non-refundable personal credits can now be used against the AMT.
For 2015, exemption amounts are $53,600 for single and head of household filers, $83,400 for married people filing jointly and for qualifying widows or widowers, and $41,700 for married people filing separately.
Marriage Penalty Relief
The basic standard deduction for a married couple filing jointly in 2015 is $12,600.
Pease and PEP (Personal Exemption Phaseout)
Pease (limitations on itemized deductions) and PEP (personal exemption phase-out) limitations were made permanent by ATRA (indexed for inflation) and affect taxpayers with income at or above $258,250 (single filers) and $309,900 for married filing jointly in tax year 2015.
Flexible Spending Accounts (FSA)
Flexible Spending Accounts are limited to $2,550 per year in 2015 and apply only to salary reduction contributions under a health FSA. The term "taxable year" as it applies to FSAs refers to the plan year of the cafeteria plan, which is typically the period during which salary reduction elections are made.
Specifically, in the case of a plan providing a grace period (which may be up to two months and 15 days), unused salary reduction contributions to the health FSA for plan years beginning in 2012 or later that are carried over into the grace period for that plan year will not count against the $2,500 limit for the subsequent plan year.
Further, employers may allow people to carry over into the next calendar year up to $500 in their accounts, but aren't required to do so.
Long Term Capital Gains
In 2015 taxpayers in the lower tax brackets (10 and 15 percent) pay zero percent on long-term capital gains. For taxpayers in the middle four tax brackets the rate is 15 percent and for taxpayers whose income is at or above $413,201 ($464,851 married filing jointly), the rate for both capital gains and dividends is capped at 20 percent.
Individuals – Tax Credits
Adoption Credit
In 2015 a nonrefundable (i.e. only those with a lax liability will benefit) credit of up to $13,400 is available for qualified adoption expenses for each eligible child.
Child and Dependent Care Credit
The child and dependent care tax credit was permanently extended for taxable years starting in 2013. If you pay someone to take care of your dependent (defined as being under the age of 13 at the end of the tax year or incapable of self-care) in order to work or look for work, you may qualify for a credit of up to $1,050 or 35 percent of $3,000 of eligible expenses.
For two or more qualifying dependents, you can claim up to 35 percent of $6,000 (or $2,100) of eligible expenses. For higher income earners the credit percentage is reduced, but not below 20 percent, regardless of the amount of adjusted gross income.
Child Tax Credit
For tax year 2015, the child tax credit is $1,000. A portion of the credit may be refundable, which means that you can claim the amount you are owed, even if you have no tax liability for the year. The credit is phased out for those with higher incomes.
Earned Income Tax Credit (EITC)
For tax year 2015, the maximum earned income tax credit (EITC) for low and moderate income workers and working families increased to $6,242 (up from $6,143 in 2014). The maximum income limit for the EITC increased to $53,267 (up from $52, 427 in 2014) for married filing jointly. The credit varies by family size, filing status and other factors, with the maximum credit going to joint filers with three or more qualifying children.
Individuals – Education Expenses
Coverdell Education Savings Account
You can contribute up to $2,000 a year to Coverdell savings accounts in 2015. These accounts can be used to offset the cost of elementary and secondary education, as well as post-secondary education.
American Opportunity Tax Credit
For 2015, the maximum American Opportunity Tax Credit that can be used to offset certain higher education expenses is $2,500 per student, although it is phased out beginning at $160,000 adjusted gross income for joint filers and $80,000 for other filers.
Employer-Provided Educational Assistance
In 2015, as an employee, you can exclude up to $5,250 of qualifying post-secondary and graduate education expenses that are reimbursed by your employer.
Lifetime Learning Credit
A credit of up to $2,000 is available for an unlimited number of years for certain costs of post-secondary or graduate courses or courses to acquire or improve your job skills. For 2015, the modified adjusted gross income threshold at which the lifetime learning credit begins to phase out is $108,000 for joint filers and $54,000 for singles and heads of household.
Student Loan Interest
In 2015 you can deduct up to $2,500 in student-loan interest as long as your modified adjusted gross income is less than $65,000 (single) or $130,000 (married filing jointly). The deduction is phased out at higher income levels. In addition, the deduction is claimed as an adjustment to income so you do not need to itemize your deductions.
Individuals – Retirement
Contribution Limits
For 2015, the elective deferral (contribution) limit for employees who participate in 401(k), 403(b), most 457 plans, and the federal government's Thrift Savings Plan is $18,000. For persons age 50 or older in 2015, the limit is $24,000 ($6,000 catch-up contribution). Contribution limits for SIMPLE plans remain at $12,500 for persons under age 50 and $15,500 for persons age 50 or older in 2015. The maximum compensation used to determine contributions increased to $265,000.
Saver's Credit
In 2015, the AGI limit for the saver's credit (also known as the retirement savings contributions credit) for low-and-moderate-income workers is $61,000 for married couples filing jointly, $45,750 for heads of household, and $30,500 for married individuals filing separately and for singles.
We hope that this information was beneficial.  Please feel free to contact us if you have any questions or need any tax advice.  We can be reached at our Tampa office:  813.983.0235 or our Lakeland location:  863.644.9756 or by email:  pjerome@americas-tax.com
As tax laws change every year, America's Tax & Accounting Service has identified the most significant changes for the tax year of 2014 that might affect our clients:
1)   The Patient Protection and Affordable Care Act could well be the biggest change to taxes in 2014. Employers with more than 50 full-time equivalent employees will be facing a tax penalty if they fail to provide affordable essential health coverage to their employees.
Individuals who fail to purchase coverage might also be subject to a penalty. Adults could be facing a fine of $95, while the penalty for uninsured children will be $47.50. This fine will increase annually and, by 2016, will be $695 per adult or 2.5 percent of the total household's taxable income, whichever is greater.
2)  Higher Employer Plan Contribution Limits
Taxpayers will be able to contribute up to $18,000 to their 401(k), 403(b) and most 457 plans and the federal government's Thrift Savings Plan in 2015.  The catch up contribution limit will also increase to $6,000 in 2015 for a total contribution limit of $24,000 for employees age 50 and older.
3)  Higher Income Limits for IRA Contributions
Income limits for deductible contributions to IRAs vary based on whether the taxpayer and/or his or her spouse are eligible to participate in an employer-sponsored retirement plan. The tax deduction for making a traditional IRA contribution is phased out for investors who have a workplace retirement plan and a modified adjusted gross income of more than $61,000 but less than $71,000 for individuals, and more than $98,000 but less than $118,000 for couples in 2015.
For individuals who don't have a workplace retirement plan but are married to someone who does, the tax deduction for an IRA contribution is phased out if the couple's income is more than $183,000 but less than $193,000 in 2015.
The maximum contribution for an IRA has not changed for 2015 and remains at $5,500 for people under 50, with an additional catch-up of $1,000 for those 50 and older for a total of $6,500.
Family Related Tax Items:
For 2015, the maximum EITC amount available is $3,359 for taxpayers filing jointly with one child; $5,548 for two children; $6,242 for three or more children (up from $6,143 in 2014) and $503 for no children. Phaseouts are based on filing status and number of children and begin at $8,240 for single taxpayers with no children and $18,110 for single taxpayers with one or more children.
For 2015, the value used to determine the amount of credit that may be refundable is $3,000 (the credit amount has not changed). Keep in mind that this is the value of the expenses used to determine the credit and not the actual amount of the credit.
We hope that you've found this information helpful.   As always, we are available year round to help with your tax questions.  We can be reached at:  813.983.0235 or 863.644.9756 or by email:  pjerome@americas-tax.com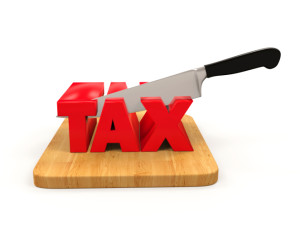 America's Tax & Accounting Service is proud to announce our new office, located at 5410 South Florida Avenue, Suite 13, Lakeland, FL 33813.
We will be open from January 15 – April 15, 9am – ? pm, and Saturdays from 10 am – 2 pm.  If you would like to schedule an appointment outside of normal business hours, please call us at:  863.644.9756 and we will be happy to make an appointment with you.
We would like to welcome all of Pat's Tax & Accounting clients and we will strive to ensure that you experience the same great service that you have received from Pat. 

We look forward to earning your loyalty and support. 
Share the benefits of being an America's Tax & Accounting  client with your family, friends and colleagues.
Tell your friends, family or colleagues about how much you saved on your tax return, how our Accountants helped you reduce your tax liability, or how much relief you felt letting the professionals handle your tax problems.
Refer a client to America's Tax & Accounting Service and we'll reward you with a $25 gift card*.  You will also be entered to win in our Grand Prize Drawings** for a Flat Screen TV!!!
Remember, we don't just do taxes, so if you refer a business client (for any accounting services)  to us successfully,  we'll send you a $50 gift card.  You will also be entered twice to win in our Grand Prize Drawings** for a Flat Screen TV!!!
The next Grand Prize drawings will be held on April 18, 2017.

Congratulations to Awal for winning a 40″tv in 2016!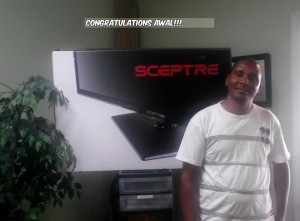 Referring is easy.
Encourage your friends, family members or colleagues to make an appointment for a free consultation at our convenient Tampa office.
Have your friend or business associate mention your name when scheduling or during their consultation.
*Each successful referral is based on payment or deposit received on services rendered.  Gift card will be to a location of your choosing.

**Referred clients must either make a deposit on their account or complete payment on services rendered for referrer to receive reward and be entered into Grand Prize Drawings for flat screen TV.
---
Official Reward Program Rules:

Customers can refer an unlimited number of friends and family. There is no annual limit on rewards for each successful referral.
Official Grand Prize Drawing Rules:
To enter, simply encourage your friends and family to call America's Tax & Accounting Service to schedule a free consultation. Once they retain services & make a deposit or complete payment for services rendered your name will be automatically entered into drawing.
Odds of winning depend on the number of total entries. The more successful referrals you have, the better your chances of winning.
2013 Income Tax Changes
As a service to our tax clients, we at America's Tax & Accounting Service are constantly researching any changes to tax laws that may affect our clients.
While there were very few major changes for 2012 tax returns, there are several changes that are scheduled to take effect this year, which may affect your 2013 tax return.  We've listed the most significant changes that may affect 2013 tax return below:
The standard mileage rate for 2013 is now $0.565 p/mile for business miles, which is a slight increase over the 2012 mileage rate
For high income earners earning over $400,000 for a single person ($450,000 for married couples), the maximum tax rate will now be 39.6% instead of the previous 35%.
The capital gains tax rate for high income earners (thresholds noted above) will also be increased to 20% (compared to 15% last year).
For high income earners in the above two categories, there is also an additional 0.9% hospital insurance tax, which will be deducted through their normal payroll tax deductions.  Also, for families making $250,000 or more annually, there will be a 3.8% surtax on investment income
For those clients that itemize, the floor for itemizing medical expenses has been increased from 7.5% of Adjusted Gross Income (AGI) to 10% in 2013, meaning the taxpayer must spend an additional 2.5% more of their income before they can get a deduction for medical expenses.
The maximum amount you can contribute to a 401(k) plan have been raised to $17,500.  The catch-up contribution limit for taxpayers over 50 has been increased to $5,500.
The maximum amount you can contribute to an Individual Retirement Account (IRA) has been increased to $5,500.  The catch-up contribution is unchanged from last year and remains at $1,000.
The below tax deductions will still be in place for the 2013 income tax season:
Filers going through a foreclosure or short sale will still be able to exclude most (if not all) of the debt from taxable income through the principal residence exclusion.
Child tax credits, Earned Income Credits, and the American Opportunity Credit have all been extended through 2017.
Mortgage insurance premiums can continue to be deducted as mortgage interest.
We hope that you've found the above information helpful.  Please feel free to contact America's Tax & Accounting Service for any help in tax planning or any accounting needs.  We can be reached year round at (813) 983-0235.
As the 2012 income tax filing season draws to a close, America's Tax & Accounting Service did some research on some of the more unusual (but legitimate) income tax deductions that have been qualified by the IRS.  Since the tax season may have been an unpleasant one for some taxpayers, this posts attempt at humor will hopefully bring a smile to the reader's face…..
1) Is pet food deductible?  The normal answer from most tax experts would be a resounding "No", but in certain cases pet food is an allowed deduction.  If you are a business owner and use a pet to protect your business – the expense of feeding the pet can be allowed.  A specific example allowed by the IRS involved a junkyard owner who bought cat food to feed his cat, who in turn, protected his business against some nuisance rodents.  In this case, the pet performed a relatively important task in the maintenance and upkeep of the business.
2)  Is a swimming pool deductible?  Your swimming pool might qualify as a medical deductible expense if it improves a medical condition.  In one case, an arthritis patient was allowed to deduct the cost of his swimming pool, since he was prescribed to exercise in a swimming pool by his primary physician to treat his arthritic condition.
3)  Is Beer deductible?  There is precedent set by the IRS in a case in which a business owner was allowed to deduct the cost of beer, as it was used to attract customers and promote his business.
4)  Can music lessons be deductible?  The short answer is no, but there is a case in IRS history, where clarinet lessons were allowed to be deducted as the lessons were intended to cure a child's overbite.
5)  Body Oil – A tax court has ruled that bodybuilders can deduct the cost of body oil as a business expense as it is used to make muscles glisten under hot stage lights.  Vitamin supplements, however, were not allowed to be deducted.
While these are humorous examples of some of the stranger income tax deductions that have been allowed, there are hundreds of less outrageous deductions that can be taken, yet many people that prepare their own taxes (or even many paid tax preparers) are not aware of them.  If you have questions on what is an allowable deduction, please feel free to contact America's Tax & Accounting Service and we will be happy to help.
America's Tax & Accounting Service has been providing the Tampa Bay area with income tax and bookkeeping services for over 15 years.